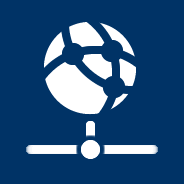 Broadband Connectivity
Is your company broadband running slower than expected? Are there issues when connecting to the router? There shouldn't be.
Many people purchase they're choice of broadband based on speed of connectivity, however once the broadband of your choice has been put in place, it may not perform at the quality that you'd expect or desire. The majority of problems that arise on broadband networks are all caused by the router, and the router is what enables us to help.
We check the router log in order to obtain important network information and determine whether the router is connected or not. All routers also provide you with two main fields of useful information:
The amount of signal lost
The volume/loudness of the signal (signal strength)
Is your company broadband running slower than expected?
From this information it allows us to gauge at what speed your network is actually running. To back this up, we also use a number of networking tools that also calculate how fast the network is actually running in comparison to the speed that was promised.
There are a number of different ways in which we then help speed up the network connection:
Upgrade hardware ~ old computers may be adding to the slowness of the network
Install a faster browser ~ using old browser editions can cause slow loading of pages
Ensure that the router is secure ~ often people forget to set a wireless key on their router
Replace the router itself ~ it may be a case that the current router is fairly old and therefore slow
After these steps are completed there will be no connectivity issues and the network will be running at an optimum speed.