Basingstoke computer theft Vodafone service affects 3.2 million users
February 28, 2011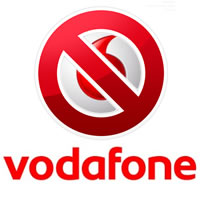 It seems that Vodafone have a rather large problem on their hands. Rumours are the Basingstoke Office was broken into and most of the equipment stolen.
A few things that spring to mind are:
a) How have they left themselves so exposed to a single point of failure?
b) What happens to all the lost revenue through people who rely on this service?
c) How can people park in London when you have to pay via your mobile phone?
d) How are they going to communicate with the engineers to fix the issue when they will all be on Vodafone?
Given the amount of cash we regularly pay to Vodafone (yes I've been hit with no signal) you'd think they could arrange to have some sort of redundant kit to automatically take over.
I've worked in enterprise level data centres and it's paramount that service remains available even when kit has failed; or been stolen. Now I know it's only a mobile phone but we've come to rely on these things. I run a computer repairs business in Basingstoke and use the mobile to react quickly to customers' needs so this is going to impact not only my business but also my reputation.
When will Vodafone be fixed
Rumours are that the signal is coming back in various areas but I can confirm that I'm still offline. At 11:27 I was still offline but as at 12:20 I seem to be back on the network – only after registering my phone again..
There is no reported fix time as yet but a Vodafone spokesmen said:
"We had a break in last night at one of our technical facilities which resulted in damage done to some of our equipment. This means that some customers may be experiencing temporary loss of voice, sms and internet services. We are working quickly to restore these and will be back to normal as soon as we can. There has been no impact on the privacy of customers' data".
Update – have vodaphone fixed the problem in Basingstoke?
Yes it appears that all services are now up an running. If you are still having problems getting connected, power your power off completely. Remove the battery for 10 seconds or so and then restart it.
Alternatively, if you know how to, simply re-register you phone on the mobile network.
Customer Service
I think it's sad that a company the size of Vodafone cannot communicate to it's customers. Given the array of option on offer you'd think they would relish the idea being a communications company but the fact is the message on the forum hasn't been updated it was posted. This is poor.
And what about twitter, why have they not used this platform. Twitter is increasing used to spread information rapidly and I've seen no useful updates at all.
Data Privacy
I'm interested in the last part of statement above in that this had "no impact on the privacy of customers' data". In fact I'm very interested.
Vodafone claim that there's "no impact on the privacy of customers' data". I'm curious about this. I've work with many data systems over the years, both simple and complex, and I've been considering the nature of this fault. Cleary something is stopping the phone registering with Vodafone network because I've got limited service but can make emergency calls. Now in order to use the mobile network there has to be some correlation between the mobile phone and it's authority on the Vodafone network. This information is stored in the SIM card in the phone and transmitted to Vodafone to authorise and allow access. So logically there has to be a certain amount of information within the affected data centre to verify this connection; or network registration.
So if this outage is a result of theft I wonder what data is held on the alleged stolen equipment. Can Vodafone truly say that it's had no impact on "the privacy of customers' data?" And if the data is stored in a central data centre, is there any useful information in log files local to the equipement?
Of course this is speculation and my personal opinion but given the raft of data leaks associated with our data I can only hope they are right.
Comments
Brian Moreau
This sounds like an organised theft of some very specific hardware.
I would hazard a guess that what they stole will give them essential information or even the equipment to set up their own mobile telephone repeater or access point. All calls and data then transferred via this rouge mast would then be vulnerable to interception.
Not only could private telephone calls be recorded but data for web access such as usernames and passwords stolen. There is also a good chance some of the equipment stolen already has some of this information on it which is why they [vodafone] are being very coy.
This is a perfect example of how venerable our infrastructure is.
Brian Moreau 01 March 2011 15:08