Easynet down – how does this effect cloud computing?
November 17, 2010
Interesting to see that the Easynet network is down in the UK at the moment.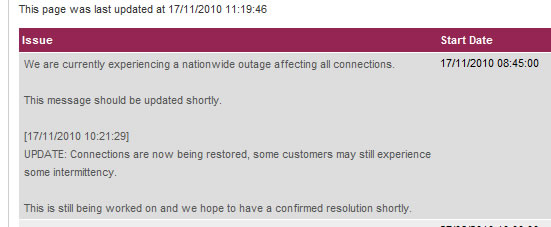 Especially when they sell themselves as "Superbly Managed Network and Hosting".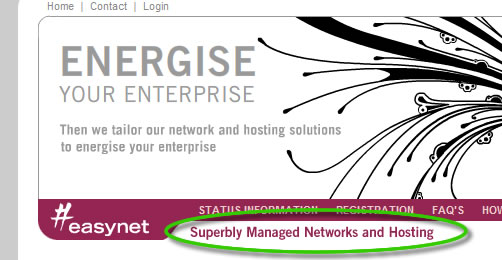 Opinion
I've had experience with Easynet and the service was OK. On the whole it worked well but you can measure the quality of a company when things go wrong; and more specifically how they deal with the issue.
Obviously they have a major issue today but, as a large scale provider, things like this should not happen – but they do.
So as a business you have to measure how much impact this type of failure has on you and your ability to carry out day-to-day tasks. Historically this was less of a problem because 5 or 10 years ago businesses ran in an isolated fashion with only a few controlled links to the outside world. But now the modern business model is heavily reliant on the internet and the services it provides.
This will become increasingly noticeable when more business critical services move to the cloud.
Employers already feel the pinch when email and other rapid communications systems are offline – it used to be that you could lose certain system but as long as your telephones worked you could conduct business. However that's all changed. We need reliable connectivity.
Diversity
With operational functions migrating to the cloud it is essential that any business policy mitigates failure in a single provider.
The only way to achieve this is through diverse links. But even that bring complications; especially with so many Internet Service Providers reselling their services. And with the current economic situation some providers are bound to consolidate their managed networks.
I have been personally involved in creating a complete diverse network between three sites across the UK and it was a difficult task. Trying to find the paths through the network that didn't cross was tricky but we did achieve it.
The primary goal was to protect the business against such failures. For every hour the communication channels were down there was the potential to lose £1,000's and £1,000's of pounds.