Google Chrome Fake AV
April 13, 2011
There's Google Chrome Fake AV building strength on the web. I found it through a simple image search. By clicking the preview of the image, the website loaded in the background, as expected, but immediately navigated elsewhere and presented me with a warning dialogue.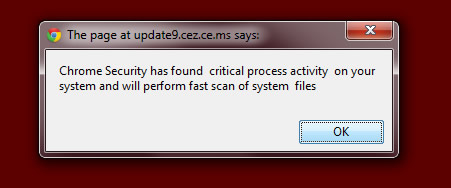 My advice at this point is to immediately close you browser but should you click OK you are then presented with a fairly convincing Google Security Alert.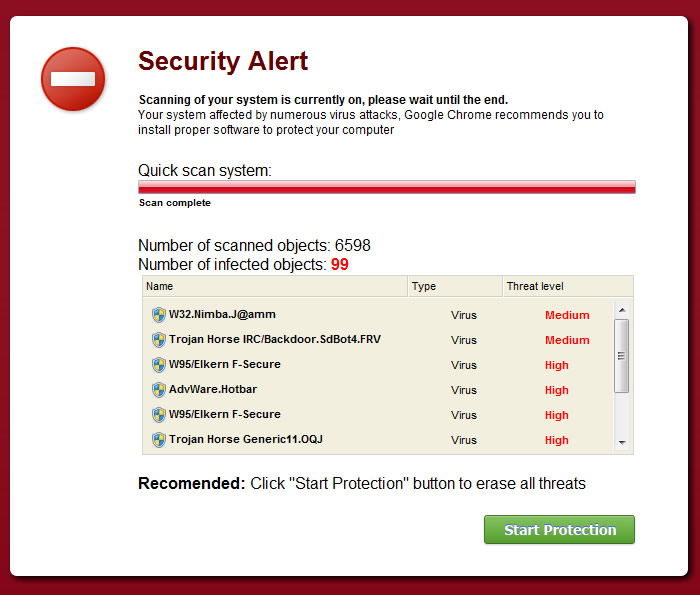 The proceeds to give the illusion that it's scanning your PC for dangerous files. THIS IS A FAKE SCAN. Again, close your browser now.
However, if you do proceed you are prompted to download and install "proper software".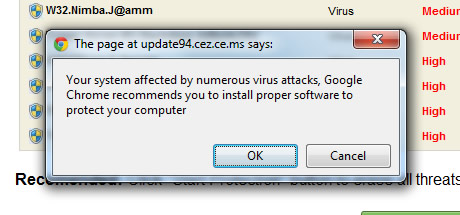 This is fake software and as can be seen in this blog "BASICALLY IT IS A HUGE VIRUS WHICH I'VE GOT STUCK IN MY SYSTEM AND IS IRREMOVABLE, DON'T FALL FOR IT LIKE I DID! PS"
My advice: if you see anything like this, Close you browser immediately and use something like CCleaner to clear out the temporary internet files.