How do I sort the News Feed in Facebook
January 25, 2012
When the Facebook changed the News feed some tome ago we lost the ability to view by recent items. Good news, it's been reintroduced.
To sort click the "Sort" option at the top of the News Feed and select how you want your Facebook News Feed sorted.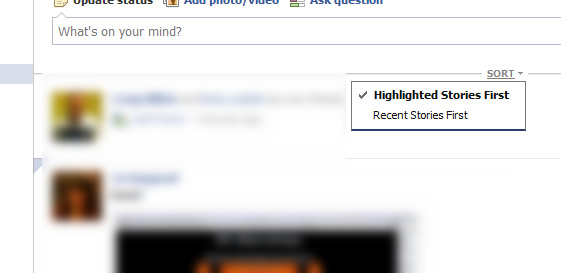 The two sort options are:
Highlighted Stories First: Highlighted stories you haven't seen yet will appear at the top of your News Feed. (If you don't see highlighted stories, it's because there aren't any new highlighted stories since your last visit.)
Recent Stories First: Stories will appear in the order they were posted. Highlighted stories will be marked with a blue corner.