Free 2Gb USB Memory stick
October 19, 2009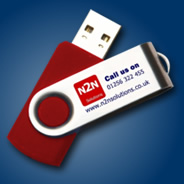 For a limited period we are giving away 2Gb memory stick to every new customer we take on board. If we come to you and successfully carry out a job, we give you a memory stick.
This promotional offer is only available to those in our coverage area.
Recommend a Friend

Why not recommend a friend because for each successful job we complete, you get a free bottle of wine.