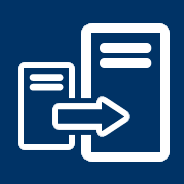 Disaster Recovery Solutions
Does your company have precautions put in place in case of an unexpected disaster? How would your company cope if there were problems with your network?
These are all questions that you should be asking yourself, and if you are unsure of the answer, then we at N2N are here to help. There are many precautions that you can take in order to decrease system downtime when a major problem strikes. We help advise you on what would be the most effective action to implicate within your company in order to decrease the amount of time that the system is down. There are many implications that can be put into effect:
UPS (Uninterruptible Power Supply) ~ Can be used so that the system can continue to function for a period of time after a power cut or another issue resulting in the loss of power.
Offsite Back Up ~ In case your original back up is corrupt, or the data is somehow stolen, this means that there will be a second back up to restore the necessary data from.
Secondary Site ~ If your companies main site goes down, then it could be an idea to set up a secondary site in order to continue working while the main site is being repaired.
These are just a few of the options that we offer and help you to put in place in order to help keep your company running through any unexpected disasters. We also advise you on actions that your company can take in order to avert various major problems.