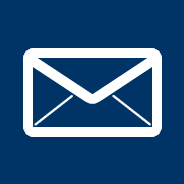 Microsoft Exchange Management
Having trouble juggling the responsibility of managing your exchange server and your company? With us, you no longer need to worry.
Here at N2N solutions we offer the opportunity to take the responsibility of managing your exchange server off your hands. By installing a remote management software on the server, we are able to access the server at any time from any location, enabling us to constantly monitor the server. We also install a number of server management tools, and these enable us to collect a wide variety of data, providing us with information to determine whether the system and the server is healthy. This means we detect any problems that there may be on the system, and are able to act swiftly to ensure the threats are removed.
We also fully automate various important tasks on the exchange server in order to make managing the server far more easy. We fully automate daily back ups to take place, in order to keep your companies data as safe as possible, and we also automate tasks such as retrieving the latest anti-virus updates/latest security updates, in order to keep your system secure and up to date.