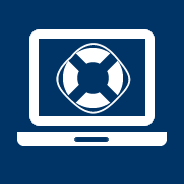 Data Recovery Service
We have all lost important files, either by accident or through hardware failure.  The most worrying problem is when your PC fails to start is that you can no longer get access to your data.
There is also the problem when you accidentally delete one or more files.
But do not worry, call us because we can help identify the problem and react accordingly to recover your data.
We can:
Recover documents and Photos from Computer Hard Drives
Recover photos from USB Memory Sticks
Recover photos Camera Memory Cards
Recover data from External Storage Drives
Recover video and photos from DVDs and CDs
And with our "No Fix, No Fee" policy if we do not recover your data you won't pay a penny.
How much does it cost?
"if we do not recover your data you won't pay a penny!"
The first step in the recovery process is to assess the problem and this is done free of charge.  We then give you a price to recover the data and only with your consent do we begin the real work.
In nearly all cases we are able to recover your data cost effectively using variety of data recovery tools.  It is only when a physical failure on a computer hard disk occurs that costs can begin to escalate.
Recovery Process
When we recover data we:
Assess the damage – we determine free of charge what the problem is.
Provide a quote – before starting work we agree a price.
Recover your data – with your consent we recover the data agreed.
Backup your Data – we backup your data onto media of your choice. including USB Drives, a new computer hard drive or DVDs.
Protect your data

Without doubt, the best way to avoid any data loss is to protect it.  All too often we deal with data loss after the event but there some simple, cost effective solutions that remove the worry of data loss.
Our Data Backup Service  can advise and implement a variety of solutions to meet your requirements because we understand the need to keep your documents and photographs safe .  Contact us for a free chat about backing up data and start protecting your data today.
What went wrong?
The issue is going to be one of two things:
Software – where the operating system is corrupt so the computer will not boot.
Hardware – where a physical break down has occurred.
Depending on the failure, there are a number of procedures we attempt to recover you data.
Software
There are three common type of software problem, known as logical failures:
Operating Systems (OS) Failure – where the system files have been removed or replaced by a virus, spyware or a simple upgrade.
Disk-Level Failure – where the structure of the disk is not correct.  For instance, a bit like when the pages of a book are not in the correct order.
Accidental Deletion – where the files have been deleted either by a person of a virus.
If the problem is software related we can opt to do one of the following:
Repair the operating system.  Data recovery is not usually needed at this stage.
Install a second copy of the operating system to enable the data to be recovered and backup up onto a DVD or external hard drive.
Remove the hard disk from the computer and install it into a donor computer.  From here we can then recover the data and take a backup of the data onto DVD or external hard drive..
These type of fixes are typically quick.
Hardware
There are a variety of hardware failures that cause physical damage to storage:
Hard Disk Drives – suffer several mechanical failures, such as head crashes and failed motors
DVDs and CDs – get scratched or the recording surface gets damaged
External Drives – get dropped and the cases get damaged
It is important to note that physical damage always results in some data loss.
If the breakdown is a result of a hardware failure we:
Isolate the bit of equipment within the computer that has malfunctioned and replace it.  It may be as simple as replacing the Power Supply and you are back up and running.
Remove the hard disk from the computer and install it into a donor computer.  From here we are usually able to recover your data with a few simply procedures.
Hardware fixes can be either very easy or very hard.  But if we can't fix it, you don't pay under our No Fix, No Fee policy.
Worst Case – A disk crash
This is a big problem with a hardware failure because it is the actual hard drive that has failed completely.  In some instances we are able to run an in-depth repair on the disk but the worst case scenario is a "head crash" and the damage sustained is not easily repaired.  In these circumstances we will offer you the opportunity to send it off to a data repair Laboratory