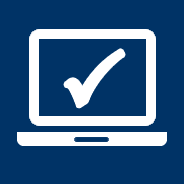 System Health Check Service
If your PC is running slow our Health Check Service aims to get your computer running quickly because it may not be as fast as it should be.
The System Health Check service will:
Optimise the Startup process
Remove unnecessary applications
Perform all available Windows updates
Clear out all the unneeded Temporary files
Full spyware/malware/virus scan – removal not included on standard service

Security software installed if none present
Clean up the computer settings (Registry)
Defragment hard drive
General Windows Tune up
Complete internal valet for desktop computers.
breathe new life into your PC
This service is very time consuming so for this reason we take your computer back to our workshop to perform the many tests and upgrades needed.
Standard Service
Our standard service comes as a fixed package and includes:
Come to your house at a time that suits you.
Take the computer for workshop repair.
Create a temporary off-line backup of your system.
Carry out the check list above.
Perform any suggested hardware upgrade for FREE.
Return and reconnect your PC.
Ensure that all existing external device still work; like printers.
Exclusions
The follow exclusions apply to the standard service.
The cost of any additional software or hardware.
Resolving existing hardware issues.
Business or Commercial installations
Ongoing support.
Actual Virus/Spyware/Malware removal.
Premium Service
Our premium service covers the standard service offering but also includes:
full antivirus, malware and spyware clean up.
Free installation of hardware purchased as a result of our analysis
So if your computer would benefit from an upgrade, or your require better security software supplied and installed then this is the service for you.  Call us to discuss any additional requirements you may have.
Why does my computer slow down?
Your computer gets slow for a variety of reasons:
Virus and Spyware – this is the biggest reason why computers slow down and most of the time you won't even know you're infected.
Hard drive space – lack of available disk space slows your PC.
Software Problems – programs may have been installed and then uninstalled leaving behind unnecessary files.
Data Corruption – data corruption with in the computer system can give the impression the PC is slow.
Overheating – Computers overheat because they tend to suck in a lot of dust which coats various components reducing the efficiency of the cooling system
Corrupt File System – every computer has a file system and if it has issues your computer slows down.
Bad Hardware – it may be faulty or simply configured itself incorrectly but bad hardware can slow your computer.
These processes happen gradually over a period of time so you don't always notice but with our Health Check Service, we breathe new life into your PC.